I'm always amazed at just how many knitwear designs are released each month on Ravelry. For example, did you know that since the beginning of this year, there are already almost 10,000  new knitting patterns?!
It's almost impossible to keep up with, although I do try. I can spend hours scrolling through the pages, my eyes drawn to different design elements, shapes and colours. Inevitably, there are some beautiful and unique designs that can still fall through the cracks, unnoticed, amidst all the competition.
Here is just a small sampling of a few of the latest knitting patterns that have caught my eye this spring …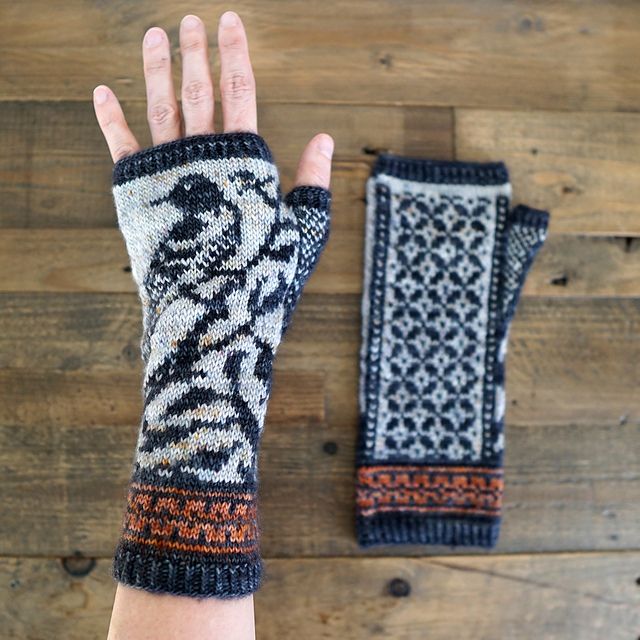 Erica Heusser has made a name for herself with her gorgeous artwork on fingerless mitts, and her latest design is a testament to her skill. Her Peaceable Mitts, featuring a majestic elephant, are also on my to-knit list! The Springbound Mitts feature an oriole, described on her Ravelry pattern page as follows, "in parts of the United States, orioles are considered to be harbingers of spring; they represent a sure sign that the bleakness of winter has given way to warmth and new life ".
Koivua by Caitlin Hunter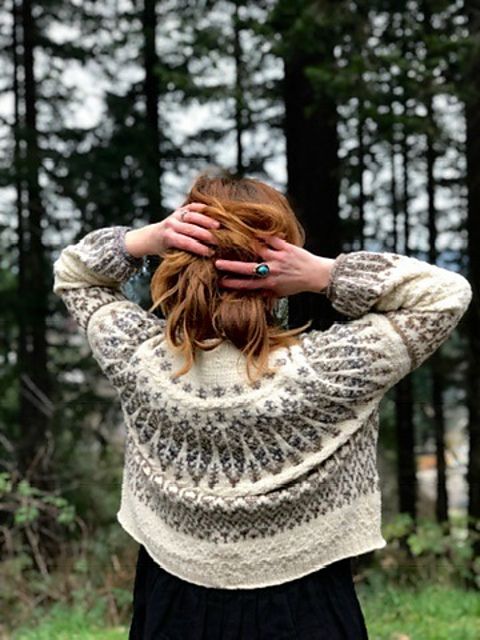 Caitlin Hunter has been churning out designs like crazy this year  – already she's released six patterns in 2019 (and we're still only in March)! I am completely in awe of how some knitwear designers can produce so much, yet not take away from the quality of each design. Her design aesthetic is filled with colorful motifs, cropped and loose patterns, and balloon sleeves, all trends which are taking the knitwear design world by storm.
Barocco by Stella Egidi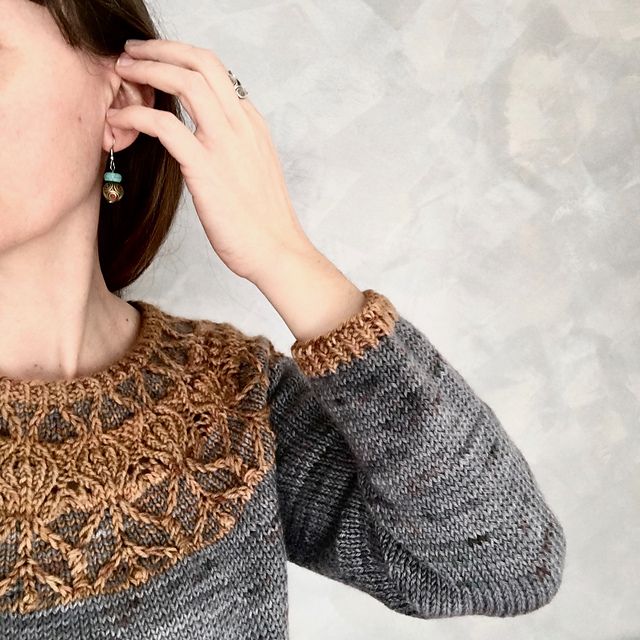 One thing I love about knitting patterns, is learning about the inspiration behind the design. Stella describes on the pattern's Ravelry page: "When designing this sweater, I had in mind the beautiful, richly decorated ceilings (sometime almost excessive) that the Italian artistic Barocco style produced few centuries ago." I couldn't help but take a quick search for Baroque styled ceilings, and must admit that Stella's done a pretty fantastic job on bringing her design inspiration to life.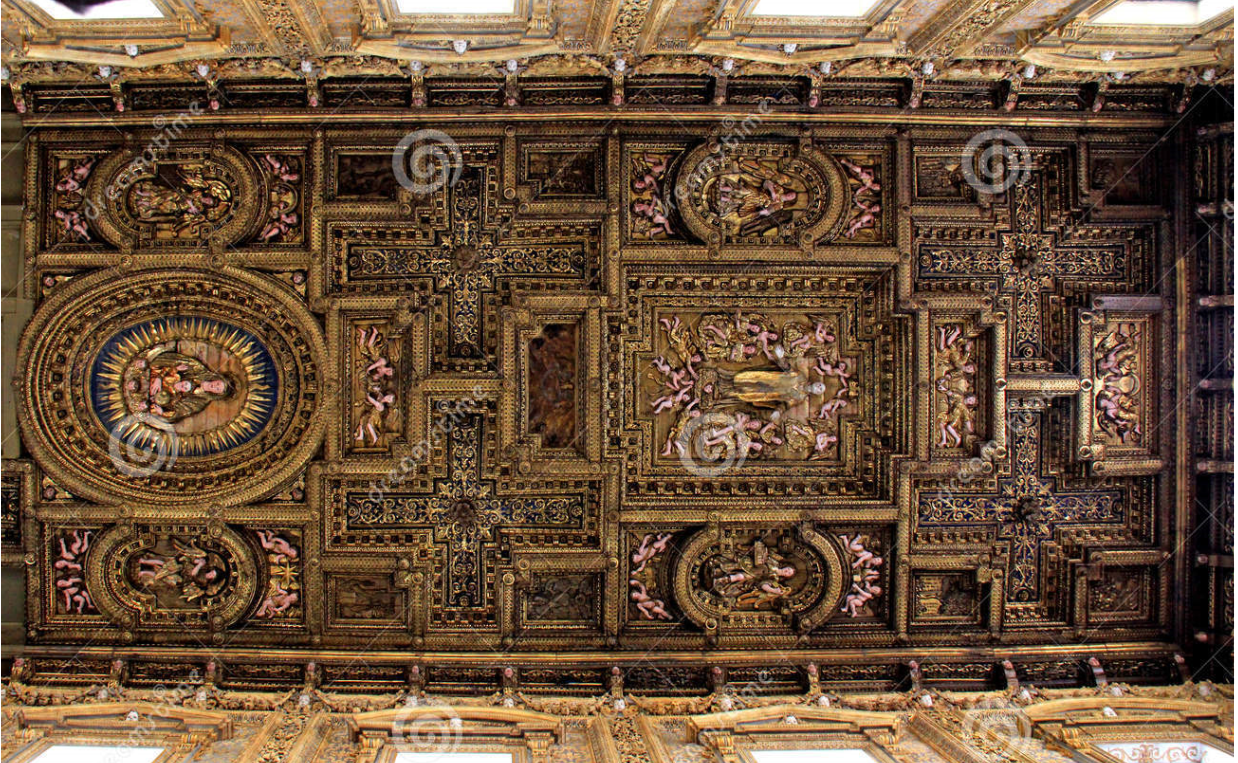 Lorelei by "Amanita" Agata Mackiewicz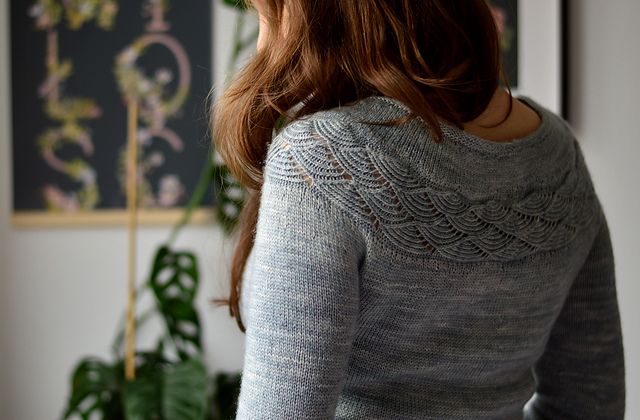 I love the feminine elegance of this pullover. The It's well fitted with waist shaping, and is knit seamlessly in three directions. The lace panel "looks like sea waves or lustrous scales of a mermaid's tail.". It's knit with a cashmere sock yarn, which must feel simply luxurious!
Adiantum by Kelly Ordemann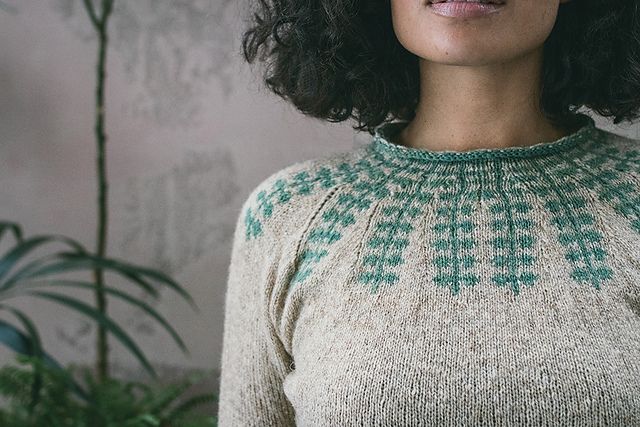 I have to admit that I have a weakness for plants, which is one of the reasons I was drawn to this pattern. the beautiful yoke detail looks like little ferns, and, perhaps unsurprisingly, when I googled adiantum I discovered it is a genus of about 250 species of fern! Who knew?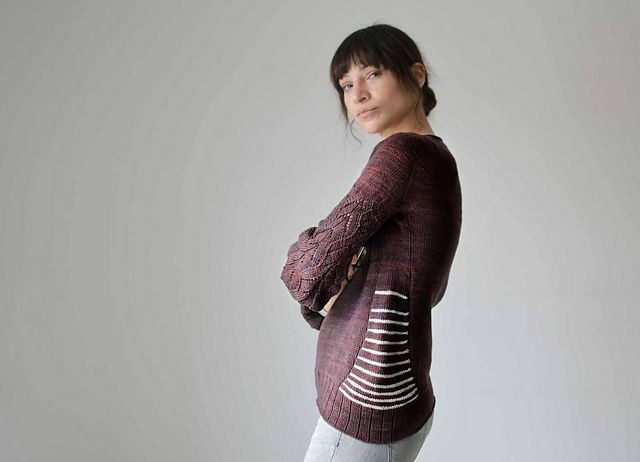 Yes, more bell shaped sleeves! And stripes. And lace. So many lovely design elements wrapped into one quirky and elegant design. I wouldn't expect anything else from La Maison Rililie, who is an expert experimenter of unique construction of patterns, and self-describes her design practice as follows: "I adore finding new – or stumbling on old – ways to construct something in a different way. It is like sculpture: a three dimensional work that allows you to produce an object (with the proper calculations), that not only might be practical, but also is an expression of creativity and design"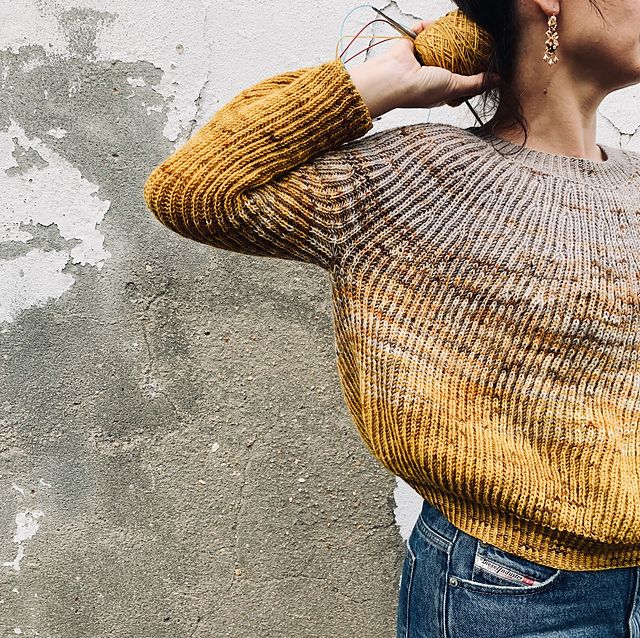 The shape of this sweater looks unbelievably cozy. It's knit in brioche, a stitch well known for its 'cushiness' , and is slightly oversized, adding in another level of comfort. The color of the yarn is something else entirely. Its The designer, Rosa Pomar, is also the owner of a knitting shop and yarn business known as Retrosaria, and uses all-natural wool from Portuguese native sheep breeds.
Which knitwear trends have drawn you in lately? Are you also a sucker for bell-shaped sleeves?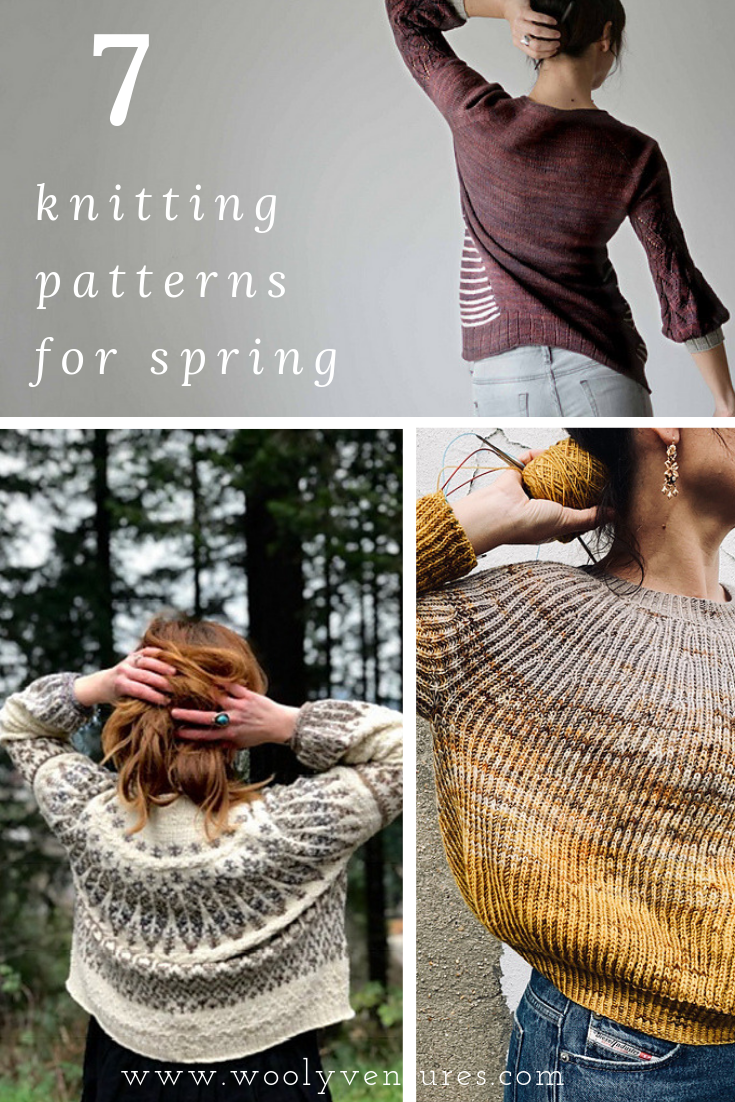 If you enjoyed this post, please share on Pinterest!