As each year comes to a close, I like to reflect on the previous year. I see this reflection as a learning process, thinking back to what I was doing just 365 days prior, and what's changed since then. It always surprises me how things do change, but never in the way I expect them to.
Last year, I went into 2019 armed with intentions to release more creative works. Instead, I ended up pushing my professional boundaries over my creative ones, by writing and presenting a conference paper, taking a public speaking intensive course, and submitting a research proposal.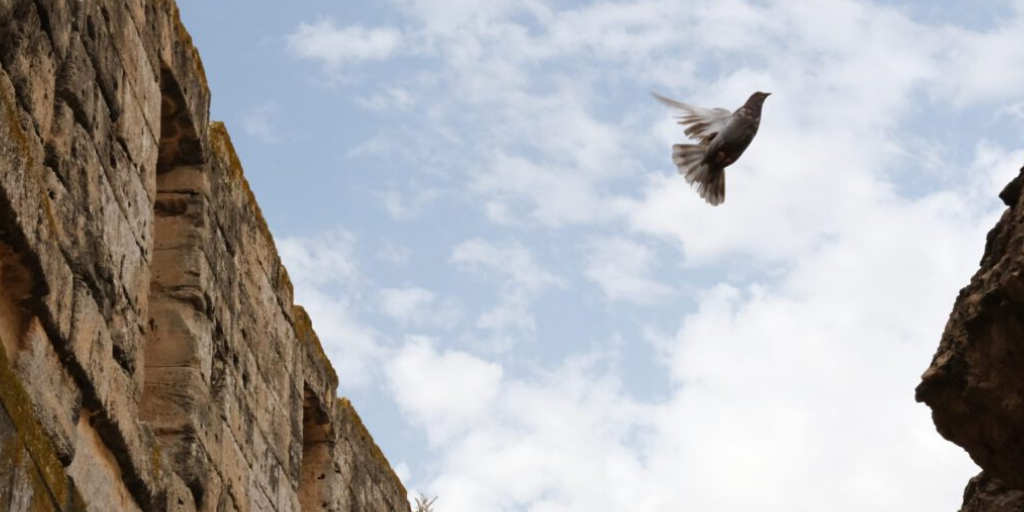 2019 Stats
As I prioritized my professional goals over my creative goals, my blog took a hit. I published a record low of just six blog posts this year (in my first year of blogging in 2015, I published ten blog posts).
Despite this, and thanks to Google and Pinterest algorithms, Wooly Ventures still had close to 100,000 visitors in 2019.
For 2020, my goal is to publish a minimum of one blog post per month (12 blog posts a year).

Knit Nights YVR
A new endeavour that started this year, somewhat separate from the blog, is Knit Nights YVR. This year, we've hosted eight events, primarily in collaboration with Strange Fellows Brewing located in East Vancouver.
My ultimate goal on this front for 2020 is to have a knitting-themed beer brewed exclusively for Knit Nights. The only knitting-themed beer I know of is La Tante Tricotante, a delicious triple-ale brewed in Lac St. Jean, Quebec, Canada. If you have any ideas for the perfect knitting beer (i.e. knitwit: a witbier), please send them to hello@woolyventures.com.
2019 F.O.'s and Make Nine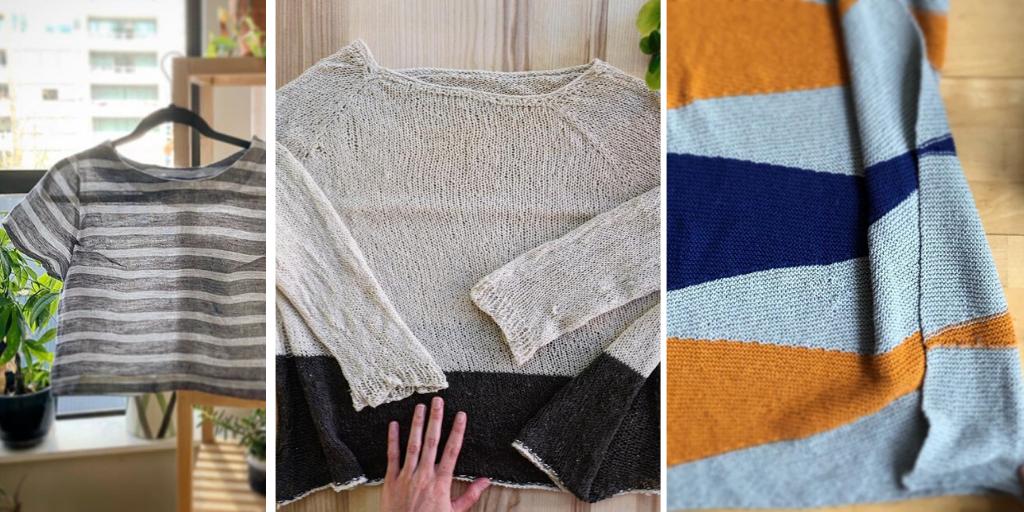 Out of my Make Nine goals for 2019, I managed to complete just one – the SS&A sweater by Natsuko Iida.
But all in all, I finished the following items :
F.O. = Finished Objected and U.F.O. = Unfinished Object for all you non-knitters out there, making my Ondawa sweater a U.F.O.
If there's one thing I've learned from reflecting on these past couple of years, is that I love to plan new projects, but not so much to actually make new projects. I have countless purchased patterns and stashed fabric and yarn, all for things that I hoped to make but never got around to. It's time to change that. I am hereby proclaiming 2020 to be my year of using up the stash (if not all, at least a good chunk of it).
I also love the Make Nine challenge too much not to dream up my Make Nine for 2020, but rather than challenge myself to something not realistically achievable, instead I'll challenge myself to a Make Nine over a five-year period, laid out as follows: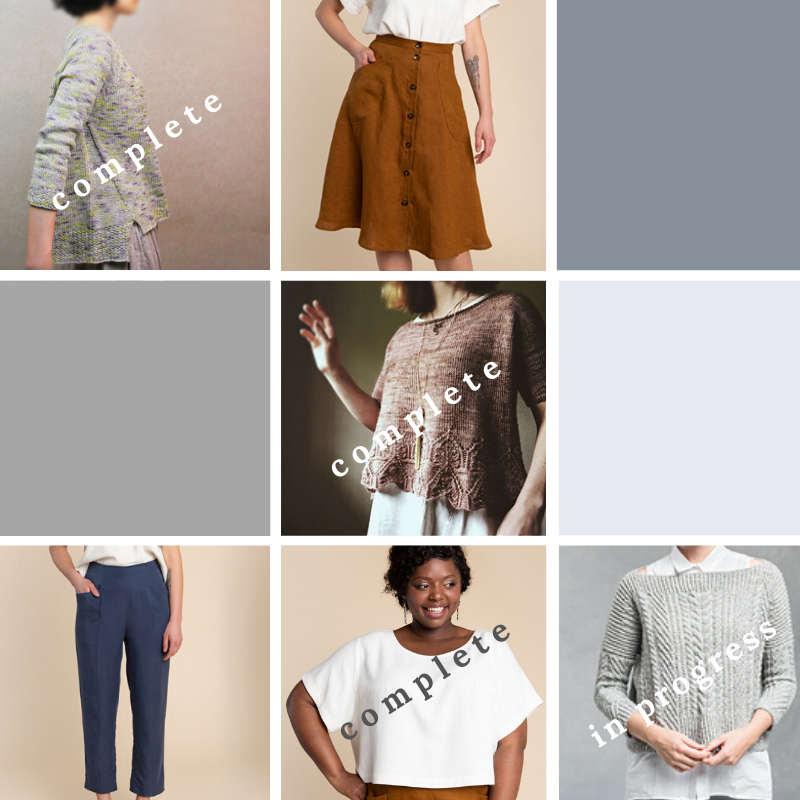 Look Ahead to 2020
In summary, my 2020 goals include:
Publish a minimum of one blog post per month.
Collaborate with a brewery to create a knitting-themed beer exclusively for Knit Nights.
Finish knitting the Ondawa sweater, and sew the Fiore Skirt and Pietra Pants by Closet Case Patterns for Make Nine
Use a minimum of 50% of my yarn stash prior to buying any new yarn (this will require a wool inventory to be completed … stay tuned)
as well as:
Donate $5 to an environmental organization every time I either:

take a plastic bag for my groceries or,
buy a plastic water bottle (I'll post a grand total of just how much I end up donating at the end of the year).

Read 10 books for pleasure (to see what I'm currently reading, follow me on goodreads)
Treat my unintentional smartphone usage as an addiction by:

scheduling in Downtime (allowing access only to texts and calls) every day from 6pm to 6am and,
setting time limits on time-wasting apps such as Facebook or Instagram.
What are your resolutions for 2020? I'd love to hear your thoughts in the comments below!